Ever wonder what the Argosy Christmas Ship Festival looks like from the air? We had an opportunity to find out Friday evening when we were invited aboard our friend Kevin Rhone's boat — properly festooned with Christmas lights — and puttered through the Ballard locks to catch up with the boat parade off Gas Works Park on Lake Union.
Also aboard was a very serious drone hobbyist and avid sailor Arvid Elias, who stole the show when he launched his camera-toting "octocopter" and photographed the collection of holiday-themed boats as they listened to the carolers aboard the Argosy ship.
Have a look at the amazing video: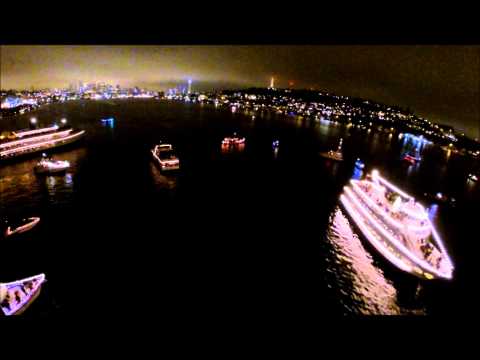 And here are some pictures that Arvid posted (that's us waving from the bow in the first picture).
And here is a fuzzy video I took of the drone landing on deck.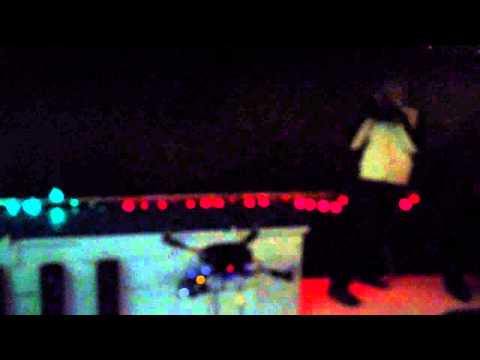 As we all marveled at our close-up look at a technology that is already reshaping our world, I couldn't help but wonder what role a drone like this will ultimately play in recreational boating. Will all of us someday have a small drone aboard that can fly ahead of us and scout out tricky approaches, spot deadheads in the water, or see if there is any space available at Blake Island? Who knows. But it sure was a blast seeing Arvid's drone in action.
If you are looking for other opportunities to see Christmas lights this season (sans drones), check out the round up in 48° North.