Jan 11 2013 in Boats, History by John Sabella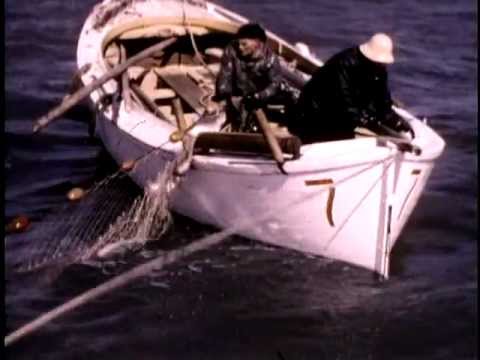 For decades leading up to the early 1950s, fishermen in Alaska's Bristol Bay, the site of the world's largest salmon fishery, worked in tiny, open sailboats. They left the cannery dock at 6 a.m. Monday morning and returned with their catches at 6 p.m. Saturday; they lived onboard all week, cooking over a kerosene stove and with just a small, tentlike structure for cover. It was a lifestyle few people could now imagine, but for the men who lived it, those days made for an unforgettable experience.
In this excerpt from John Sabella's 1994 documentary The Great Age of Salmon, seafood industry pioneer Stan Tarrant vividly brings the era to life. The complete program is available here.